CEBU CHAMBER OF COMMERCE & INDUSTRY
The Engine of Cebu's Business Growth Towards Global Competitiveness
The Cebu Chamber of Commerce & Industry (CCCI) is the largest and a prominent local business membership organization in the Philippines. With over 900 member companies coming from various sectors such as Trade, Industry, Service, ICT and Sectoral Business Associations, CCCI envisions itself as "The Engine of Cebu's Business Growth towards Global Competitiveness". In pursuit of this vision, the Chamber conceives plans and implements programs and services in line with its Mission "to strengthen the capabilities of the members through advocacy, linkages and synergy for the competitiveness of Cebu and its people in the global economy".
Latest News
Know what your Chamber is doing!
Established in 2003, PTN Travel Corporation is a Filipino-Japanese owned and managed company that...
read more
PROGRAMS & ADVOCACY
The Cebu Chamber has taken the mantle of becoming the voice of Cebu's Business Community as it continuously seeks to pursue and influence programs and advocacies that realize the agenda of a more competitive Cebu.
summarize programs and advocacy… NOT A slide show as above..
News, Events & Photos
Find our the Chamber's upcoming events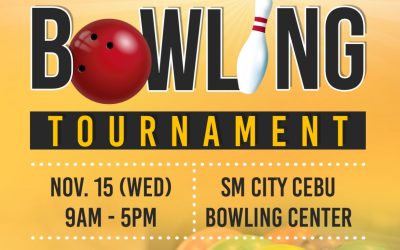 The Cebu Chamber of Commerce and Industry (CCCI) is thrilled to announce the return of its highly anticipated 2023 Bowling Tournament. After a three-year hiatus due to the unprecedented COVID-19 pandemic, this exciting event is set to take place at the SM City Cebu...
Recognizing the significance of the Extended Producer Responsibility (EPR) Law, the Cebu Chamber of Commerce and Industry stood firm in its dedication to environmental advocacies by actively engaging with key stakeholders to strengthen the sustainable waste management...
Discover. Learn. Connect. Embrace the Future at CBM 2023 IT4ALL: Innovation and Technology Summit for all + Expo! Unveil new horizons with cutting-edge technologies and connect with brilliant minds from diverse industries. From panels about startups, development...