The Cebu Chamber of Commerce and Industry (CCCI) was abuzz with activity as it hosted three distinguished institutions on July 26, 2023 seeking to expand their business horizons and gain insights into the chamber's exemplary practices. Hailing from diverse sectors, the visiting delegates included IT Managers Incorporated, City Economic Management and Cooperative Development Office (CEMCDO) of General Santos, and a Courtesy Visit from US Embassy Economic Councilor David Sequera.
Amid an atmosphere of shared enthusiasm and vibrant discourse, CCCI showcased its wealth of best practices, honed over years of dedicated commitment to fostering business excellence. This exchange of ideas not only underscored CCCI's pivotal role as a conduit for transformative insights but also paved the way for potential business ventures that promise to shape the economic landscape.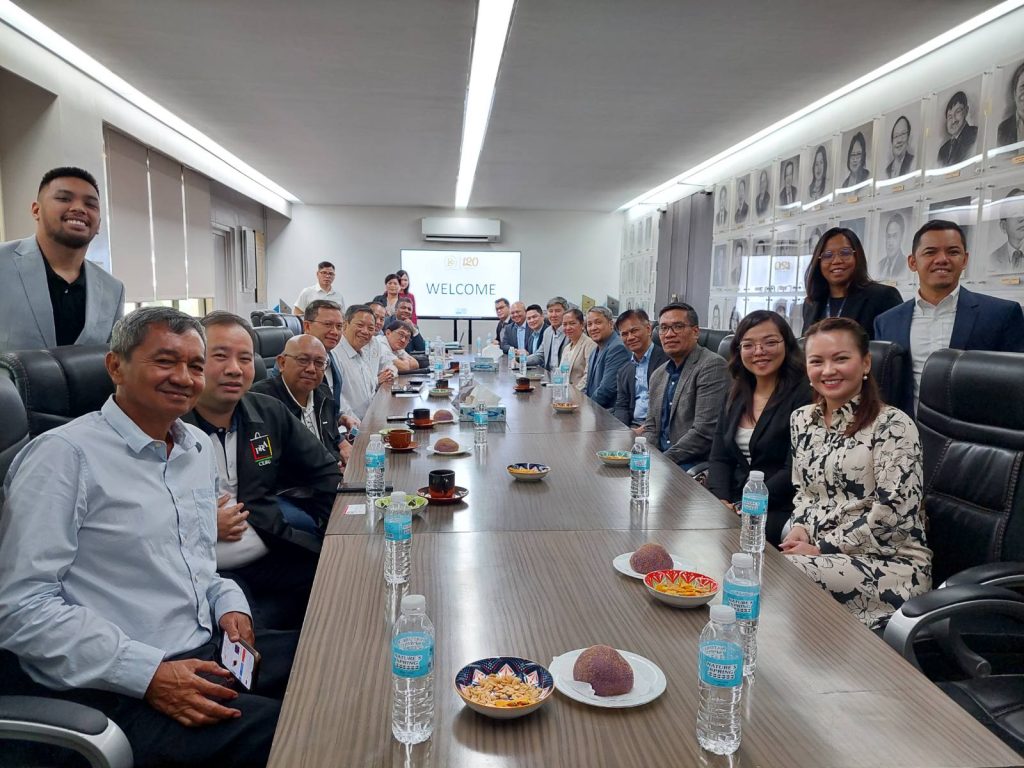 The visit of IT Managers Inc. contemplated potential business expansion into the thriving cityscape of Cebu. A domestic powerhouse specializing in Information Technology (IT), IT-related services, and Business Process Outsourcing (BPO), IT Managers Inc. saw Cebu City as an enticing hub for their foreign clientele. Acknowledging the pivotal role that the chamber could play in facilitating their expansion aspirations, the company expressed eagerness for a collaborative voyage that holds the promise of mutual success and prosperity.
Moreover, the General Santos City Chamber of Commerce and Industry Inc. (GSCCCII), led by Dr. Leonard V. Flores, graced the chamber to explore prospective business opportunities and cultivate valuable partnerships. Presenting the allure of GenSan as a growing business center, the delegation laid out investment incentives, the region's potential, and its unique capabilities. The spirited dialogues delved into avenues for knowledge exchange, investment synergies, and the blueprint for sustainable economic progress.
Adding an international dimension, Economic Councilor David Sequera from the US Embassy embarked on a courtesy visit to explore Cebu's business ecosystem and evaluate the feasibility of establishing a satellite office. Councilor Sequera's engagement underscored the US Embassy's interest in fortifying diplomatic operations in Cebu, with keen attention to economic stability, geopolitical dynamics, infrastructure, and government policies. The visit resonated as a testament to the chamber's role as a dynamic conduit linking foreign entities to the manifold opportunities that lie within Cebu's vibrant landscape.
With these three (3) formidable institutions, CCCI sets the stage for prospective avenues of cooperation, steadfastly aligning with CCCI's unwavering mission to propel economic growth, foster innovation, and fortify global connections.
Interested in discovering how CCCI continues to connect opportunities, grow businesses, and create value?
Learn more about CCCI's initiatives by visiting our official website: www.cebuchamber.org, and engaging with us on Facebook: www.facebook.com/CebuChamberOfCommerceAndIndustry. For direct interaction, feel free to call us at (032) 232-1241 or send an email to info@cebuchamber.org.